We have said most of this before in previous blogs, but once again we have to remind our members about some of our most important recommendations.  Here is what you should not do, and what else to do instead.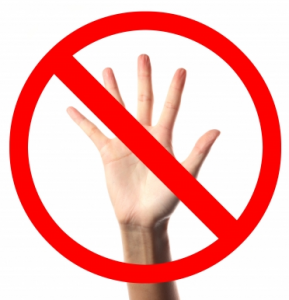 Never Send Money To Any Online Contact You Have Not Met In Person, Or To Any Third Party
Our site is the best site for meeting sincere Christians in Asia. We have thousands of members who join every month from dozens of countries around the world. Most of them are sincere people. However, every day we have insincere, and even outright malicious persons who join our site to attempt to defraud others and take advantage of them.  We have learned many of the patterns of these kinds of people, and when we review every new profile and every profile change, we permanently suspend all that we find to be inappropriate.  In addition, when one of them slips past our review, our members alert us to it when they notice something suspicious.  So we have the fewest percentage of insincere and criminal members of any dating site we know of.  But in case you are ever asked to send money to someone you met through our site (or any site), before you meet in person, you absolutely should not do it.  Nor should you send money to a "travel agent", "visa service", "package delivery service", or any other third party.  These are all scams.  If you are ever asked to do this from someone you met on our site, or are ever tempted to send money for any reason, do not do it.  What you should do instead is to immediately inform us, by sending us an email, and telling us the user number of the person who asked for money, and sending us any communication that might help us understand the situation.
Never Ask For Money From Another Person You Have Not Met In Person
When our members join the site, they agree to our terms of service.  Our terms state that it is against our rules to solicit money from anyone else on the site.  If you are reported for violating these terms, we will suspend your account, and we will not allow you to open another account.  Instead, you should make sure that you never ask any other member of our site to send money to you or to anyone else.  Our site is for making friends, and we believe new friends do not ask each other for money.
Never Fall In Love With Someone You Have Not Met In Person
We have stated clearly in our suggestions that our site is for meeting friends.  We are very happy to have singles join our site, and we do hope that many will go from being friends to committed husband and wife.  Indeed, we have received hundreds of testimonials from members who have met on our site and now have joined as husband and wife.  But we suggest that you should not rush the process. Do not try to find the cheapest, quickest way to get married.  It will be more expensive and more painful in the long run if you misprioritize this.   Instead, what we recommend is that you meet and get to know as friends 3-10 people as friends from our site.  Then meet as many of them as possible in person as friends before you consider which indeed shares your values well enough to spend more time together.  For many of our men, this might mean taking an extra trip, as we find that our men tend to be the ones who can and do travel when meetings actually take place.  But in the long run, taking the extra time is going to be worth it.  Or if you have enough time, you can take a very long first trip.  For our ladies, our advice is also to not fall in love, or even be committed to, people they have not met in person.  Absolutely encourage each other to prioritize a personal meeting, but we do not encourage you to ask each other to be exclusive before meeting in person.  Take it slowly.  Be 100% honest.  When the time comes, after you have met in person, that might be a time to talk about being exclusive if you are ready for it and have shared values. But until you have met in person, don't fall in love.  Friends first.
Never Give Up Without Contacting Us With Your Concerns First
When our members cancel their accounts, we ask them to fill our a small form so we know their reasons for canceling.  Often, it's because they have met their special someone.  Sometimes, however, it's because they have a concern.  Anything from being contacted by a scammer, or because they saw a man's picture by mistake in the women's section, or because their computer wasn't able to log in sometimes, or because they feel our fees for upgraded memberships are not what they expected.  If you ever have a concern like this – or any other concern – please contact us. Use the feedback form at the bottom of any page of the main site.  Or from US/Canada call us up toll-free at 800-578-1469 and talk to us, the owners of the site. We rely on feedback from our members to help maintain the site.  It's a group effort, and it's thanks to our members that the site is #1 for Christian dating in Asia.
Share this post with your friends
By Christian Filipina - Click to Visit And Add Us Into Your Circles