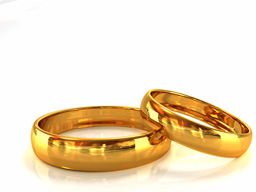 If you are interested in a free report on immigration visa tips, please request it via our Filipino Visa website, which is part of our trusted and award-winning service Christian Filipina.
The following interview will also be helpful to those members seeking to pursue a fiance or spousal visa to the USA.
Hi Deron, I understand that you have recently setup a new website http://fiancevisaphilippines.com/ – but I know that many of our past members who met on our site have already used your services before this website was even setup. Why did you setup this new website? And how long have you actually been assisting visa applicants to travel to the U.S.?
Peter, thank you for allowing me to answer these immigration questions for the users of Christian Filipina. It is my obligation to first say that while I am an attorney, this information is only general and not a substitute for legal advice. This information does not create an attorney-client relationship with the reader.
That said, our office has already helped many of your users start their lives in the USA, and we hope to help many more. As a business, we began doing fiancé visas and marriage visas on a national scale three years ago. Previous to that, I did my first fiancé visa for my now wife in early 2007.
After many years, I can proudly say that we have literally helped thousands of couples begin their lives together in the USA, the largest percentage of which come from the Philippines.
Because we help several hundred couples in the Philippines annually, we recently launched http://fiancevisaphilippines.com/ to better cater to the specific questions our clients generally have with regards to bringing their loved one from the Philippines on either a fiancé or marriage visa.
We also employ three Philippines specialists, all of which speak Tagalog and other dialects, to support our clients' loved ones in the Philippines.
Do you only serve clients who are seeking visas from the Philippines, or also from other countries?
Through EasyFianceVisa.com and EasyMarriageVisa.com we help clients who have loved ones all over the world. That said, about 40% of our clients have a loved one in the Philippines, hence the specialization.
Sometimes we hear from men or women that they would like to find a shortcut route around the immigration visa process, by having the Filipina travel to the U.S. on either a tourist or work visa. I know what I always tell our members who ask about this, but I'ld like to hear it from the expert also. What is your experience with this type of plan?
The good news is that we help a large number of couples who are here legally on other visas each year apply for their 'Green Card' after marriage in the USA.
The bad news is that very few are Filipina, otherwise our most active country.
There really are no shortcuts to legal immigration. Many desire to bring someone over on a visitor/tourist visa, but realistically it isn't common. For a single woman who isn't independently wealthy or employed in a top white-collar profession (Doctor, Lawyer, etc..), the odds are staggering. However, if you are willing to take a trip over there and meet the other qualifications, you are likely eligible for a fiancé visa. This visa typically only takes 6-7 months from start-to-finish.
Why does the visa process take so long?
Basically, three different entities need to approve the process. Two entities in the USA and finally our Embassy in Manila have to give their stamp of approval before your fiancé/spouse can travel to the USA.
For a fiancé visa it has been taking about 6 months for quite a while now. A marriage visa takes about 8-10 months because it is evaluated more thoroughly domestically before the petition is sent to our consulate in Manila. However the end result is permanent residence, also known as a 'Green Card', without additional cost or paperwork.
Once men and women meet in person, and are either engaged or married, what are their next steps in gathering the paperwork and getting the visa in process?
Once someone has fulfilled the requirements for either a fiancé visa or marriage visa, we need to prove it to multiple government agencies over a period of multiple months. The specifics are quite detailed, but in general we need to prove that the 'Petitioner' fiancé is a US Citizen, able to support his fiancé, both are free to marry, generally without criminal history or previous filings, have a genuine relationship, and intend to marry upon entry into the USA.
We assign each of our clients to a caseworker that will help both the US Citizen and the foreign spouse/fiancé collect and provide the required information for a successful filing. We also use a special website that is in both English and Tagalog/Filipino to collect this information from both parties.
If a couple is already living together in the Philippines, how does that affect their visa application process if they would like to visit or live in the United States? Can they apply directly from the Philippines? Would you still assist them?
Generally applying for a visitor visa doesn't affect a fiancé or marriage visa petition. However, as previously mentioned the odds of obtaining this visa are not good. Because of the difficulty of success and unwavering immigration policy set forth by our politicians, we do not assist couples with this process. If one was interested in applying despite the odds, they could find information at http://manila.usembassy.gov/nonimmigrant-visa.html.
I've heard of a past practice called Direct Consular Filing, which made it possible for couples living in the Philippines to apply for their fiance or spouse visa at the embassy there. Is that possible still now?
To my knowledge, the DCF no longer exists.
Can a couple begin the visa process before they have met in person?
One could begin the process, but could not file until the meeting has taken place. That said it is prudent to begin early because these petitions are quite lengthy and do not happen overnight. Many clients sign up with a down payment 1-2 months prior to their trip so that they can file immediately upon meeting. This generally will cut up to a month or so off the otherwise long process.
Based on your experience with so many couples from the Philippines, what advice can you offer on how a man or woman can find the best match for them, and then how can they build a lasting relationship with that person?
From what I have both read about the statistics and observed personally, US/Filipina couples are very successful and rarely divorce. Part of the reason in my mind is the commonalities between our cultures and beliefs. Many of our clients, and clearly your users, have strong religious beliefs that are commonly held in our cultures. Many also share a strong commitment to building a family. Whatever your interest in your relationship, that is exactly what you should pursue. Make sure that your partner shares your beliefs and interests. There are many beautiful Filipinas out there, and many wonderful people, make sure you find the person that you think the world of, and that they think the same of you. With a solid foundation, you will build a solid life together.
Finally, can you offer any small discount coupon for verified members of our site to use your services?
Our prices are highly competitive already, far less than a typical law firm. That said, we will offer a discount to your members. If someone is a Diamond, Platinum, or Lifetime  'Christian Filipina' member and we verify that, we will discount 10% off of their total package price for either or standard or platinum package. That amounts to $80-$100 off depending on what package you choose.
Share this post with your friends
By Christian Filipina - Click to Visit And Add Us Into Your Circles