In order to introduce you to some places in the Philippines, we will be presenting a series of articles about different areas of the country.  The two main international entry points into the Philippines are Manila and Cebu.  The Christian Filipina co-owner (and co-writer of our articles) is from Negros Island, near Cebu.  So we will begin our series with Cebu.
Cebu , formerly called "Sugbu", is known as The Queen City of the South. Cebu is rich in tourism because of its historical shrines, sites, and tourist spots.  Cebu in fact is where Ferdinand Magellan died almost 500 years ago when he ventured to become involved in a tribal dispute while spreading the message of Christianity and exploring.
You can find Basilica Minore del Sto. Niño (the oldest church in the Philippines) located in Cebu, Downtown, Colon Street. This church contains the image of the Holy Child.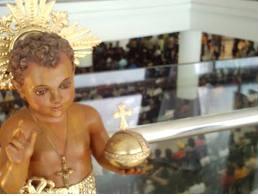 There is a week- long celebration in Cebu every 3rd week of January called the"Sinulog Festival" to honor the Holy Child, Senior Sto. Niño.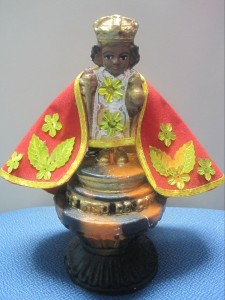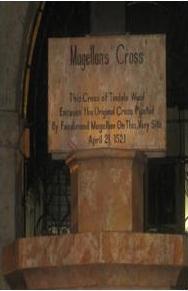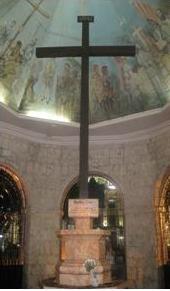 Women offer dances in the Sinulog Festival each day in front of the Basilica and Magellan's Cross.  Whether Magellan's Cross is actually the cross erected by Magellan, we do not know, but this is the one and only place to take a look yourselves to come to your own opinion about it.
Cebu also has the oldest street and the shortest national road in the Philippines, Colon Street.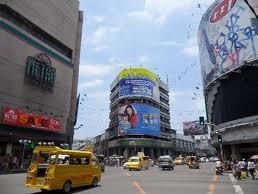 Colon Street is a crowded street at the heart of downtown Cebu. It is named after Christopher Columbus (a navigator, colonizer, and explorer from Genoa in case you did not know).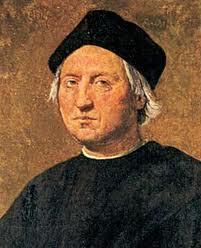 Colon Street is an area with a wide variety of commercial sites, such as: shopping malls where most Cebuana ladies buy their personal things like dresses and accessories for a lesser price; local restaurants basically known as "pongko-pongko"; fashion shops; and movie theaters .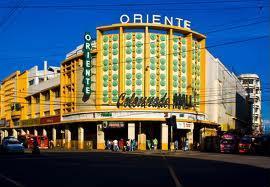 Most of the Cebuano's are Catholics, the next biggest religious sects are Protestant, Iglesia Ni Kristo, Muslims and Buddhists.
Cebu has three Chinese temples, the most famous among of which is the Taoist temple.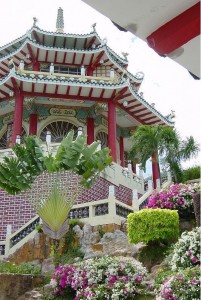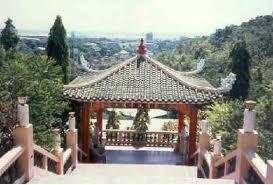 It is considered as the home of Chinese People in the Philippines. It was built in 1972 and located in Beverly Hills Subdivision in Lahug, Cebu City, Philippines. The main entrance of this temple is a replica of the Great Wall of China. Tourists will not leave Cebu without taking a look at this temple.
Cebu City is blessed with a relatively sensible climate making it a favorite tourist destination. It is rarely visited by typhoons;, being outside the typhoon belt is an advantage. As to its water resources, Cebu City has five major rivers located in Guadalupe, Buhisan, Subang-daku, Lahug, and Pardo. The Cebuano dialect (Bisaya, Visaya, or Cebuano) is the native language of the population in the region. English is also widely spoken and considered the second language. Other dialects includes Tagalog (widely spoken through the entire Philippines), Ilonggo, Waray and Bicolano.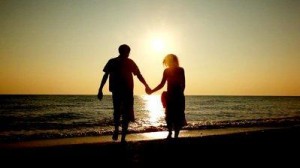 Love is in the air! Cebu is the perfect place where you can find true love from Filipinas. It is one of the best places in the world to meet women, especially Filipina women. Cebuanas are not after the money; they want to find true love even though it is very hard to find nowadays. Filipina women are longing for a long-term and serious relationship that would last a lifetime. A Filipina could be everything that you wish for.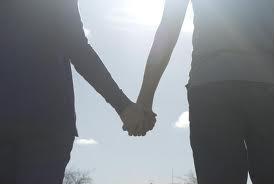 They have a kind and big heart that is willing to understand their partner in times of misunderstanding. They can find a reason to smile even in the most difficult and challenging situations. Their warm smile will really touch a man's heart and soul. A Filipina wife is someone who will share laughter and tears with you for a lifetime.
Cebu is now one of the most visited places in the Philippines because of its inspiring views to visit, such as historical places, beaches, hotels, restaurant, and big shopping malls. It is also one of the best Filipino dating place because you can have a variety of choices of places to spend time with your loved ones.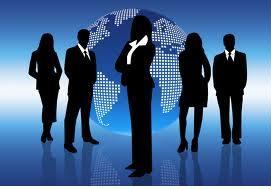 There are lots of high quality standards universities, lots of high private hospitals and many job opportunities because of investors. Cebu is one of the most peaceful places in the Philippines, and people are very friendly and hospitable. Being kind-hearted is their key to get the trust of the investors and customers. Patience, smiles, hard work, understanding, and talent are just some of the good qualities that you can see in the Cebuanos.
Share this post with your friends
By Christian Filipina - Click to Visit And Add Us Into Your Circles