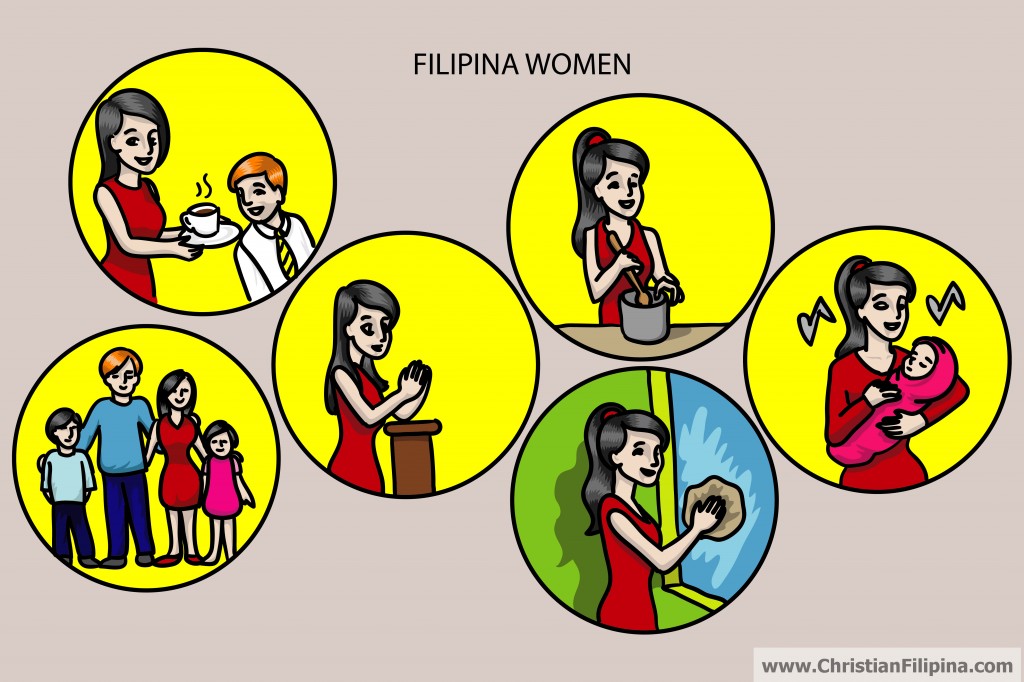 As you meet the beautiful Filipinas on Christian Filipina, please take a moment to read this so you may understand her at the core of her being and avoid any unnecessary mistakes along the way. Here are some important facts concerning these beautiful Christian women:
Family-oriented
It is very common for the Filipina women to still live with their family regardless if they are still single or with children.  They find it is easier to get by when they live close to their relatives.  Filipinos love to help their parents and their siblings financially or are obliged to provide endless support.  In the online dating world, the moment that a Filipina woman gets comfortable, they start talking about personal things; relationship experience, dreams, future and also struggles in life.  It is very seldom that a conversation will not include anything about their family and the challenges they face with the responsibility that they have assumed when they become adults.   It is one of the most precious gift that a Filipina lady has, being a family-oriented individual.
This characteristic is sometimes misinterpreted as a signal indirectly asking for some financial assistance.
Most men can bend over backwards like a knight in shining armor, when they fall in love with the beauty and the character of the Filipina.  While you get major points if you show concern for their family and even higher marks if you send them money to help their relatives, Christian Filipina's advice to you is don't do it before you are actually married.  It is not a healthy way to build your online relationship.  After you meet their families, it is much safer to aid them, but until you get to know the family in person, it is best to just understand how Filipino families stick together through thick and thin. And no matter what, the most important thing is treating your girlfriend or spouse herself well.
Simple
Most Filipinas describe themselves in one word, "simple."  In some cases, they mean that they are comfortable without wealth, living a basic life in a small house. The joy of life may come from family members living in one or two rooms and being happy with the fundamental joys in life, like singing, dancing, bbq's and church services.  But remember that reputation and proper behavior are important to them. When they greet you at the start of your online conversation, you can see they are almost formal and basic in their initial questions. They seek to come across as ladies with a cultured introduction. You have to make, "small talk" with them for the first several sentences until they are comfortable enough to become a bit more personal. They are receptive to the argument they are not really simple if you couch it in compliments. They love compliments, especially about their manners, their intelligence, their loveliness and their kindness. But, never joke sexually with them when you are just getting to know them, never discuss other women with them and try to minimized your constructive criticism of them or their culture (especially in public).
Serious
Another concept the Filipina loves to use at the beginning of your relationship is the word, "serious."  It is a buzz word used by almost every Filipina who wants to marry.  Their definition of "serious" means they expect the man to respect them religiously, be focused on a lifelong relationship with them and only date one woman at a time.  Filipinas can be possessively jealous in a dating site even after one conversation.  As a man, you may be playing the field to narrow down your options but to a Filipina, this is less than acceptable.  A serious man means one woman at a time.  Period. Once you flirt sexually with them, a Filipina may size you up as someone playing with them and they may disappear out of you life forever.  Go slow here.  They mean serious business.  Believe it.
Share this post with your friends
By Christian Filipina - Click to Visit And Add Us Into Your Circles