WINNER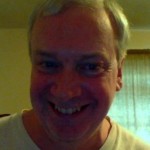 Congratulations to the winner of our Fly to The Philippines contest!  We had many wonderful entries and deciding on a single winner was a very difficult job indeed!  In the end though, Kevin Griffin from Patoka, Illinois was our pick for the grand prize of a Free Flight to the Philippines!  Thank you Kevin for your heart-felt letter – we thoroughly enjoyed reading it!  And congratulations – You're Going to the Philippines!!!
CLICK HERE to see the winning entry!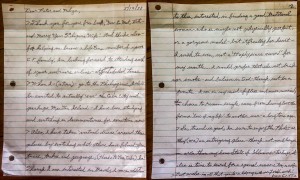 11 RUNNERS UP
Because we had so many wonderful entries, we decided we couldn't just pick one winner and leave it at that.  So we decided to give some prizes to the creators of a few other great entries we received.  As runners-up, Carl Conn, Matthew Thunder and Joe Freeman from Indiana, Charles Brent from North Carolina, Edward Ingram and Ken Chickk from Florida, Mark Price from Manitoba, Canada, Dustin Davidson from New Brunswick, Canada, Christian Sawairum-Muehlich from Bavaria, Germany, and Peter Palumbo from Queensland, Australia will all be receiving a free 30-minute romance consultation and a $50 reimbursement on any trip booked to the Philippines in the next 3 months.
14 ADDITIONAL FINALISTS
Additionally, we chose 14 finalists who will be given a 2-week extension to their ChristianFilipina.com membership.  Thank you Karl Wagner and Calvin Fadness from Minnesota, Timothy Damir and David Aguilar from California, Ivor Brown from New York, Stephen Goodale from Maine, Brady Ballstadt from Arkansas, Jay Darenthal from North Dakota, Dave Wagner from Montana, Gene Pouncy from Texas, John Walters from Florida, Steve Cadman from New South Wales, Australia, Bob Borreson from Bangkok, Thailand, and José Miguel Facal from Buenos Aires, Argentina, for your great entries!
73 ENTRIES
But we didn't stop there!  Everyone who entered qualifies for a copy of Peter's fantastic book "How to Meet, Date and Marry Your Filipina Wife".  Thanks again for all the great entries – it was wonderful to hear from all of you!
You can CLICK HERE to view some of the Runner-Up submissions.
Happy Hunting!
- The CF Staff
Share this post with your friends
By Christian Filipina - Click to Visit And Add Us Into Your Circles