Some of our members aren't sure how to start a conversation with other members of our site.  Our advice is to start with short but meaningful messages.
For instance, if you come across a profile of a member you'd like to meet, we thing it's quite reasonable to send a message like, "Hi, I came across your profile.  I appreciated what you said about [...].  Would you like to correspond? -Bill" or "Hi, I came across your profile.  You are listed as being 80 years old.  But your picture looks 30.  Why did you enter your age as 80? -Dieter" or "Hi, I noticed you're looking to meet someone 25-45.  Well, I'm slightly outside your age range, so I'd like to know how flexible you are about that age item. -Lyn" or "Hi, I'd like to chat; if you don't mind me asking, how often do you attend Church?"
We also think it's a good idea to send winks to other members, especially if you are a free member who is only allowed 2 messages per day.  A wink is an indication that you liked something you noticed in a person's profile.  Maybe the person will wink back, or maybe they will write a note back, or maybe not.  Even free level members are allowed many winks per day, so it's an easy way to take the first step.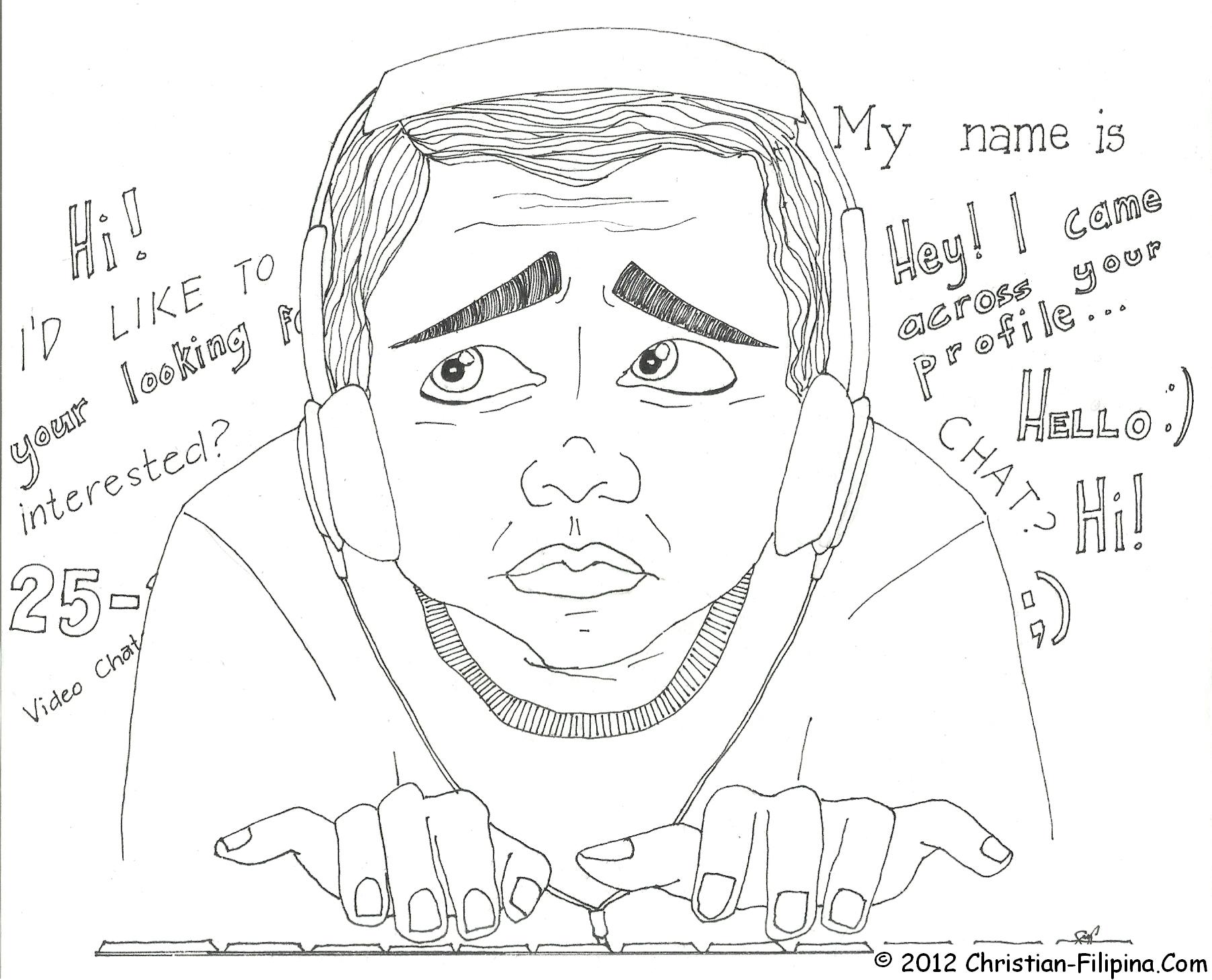 We do not encourage our members to write too much in their first messages.  If you have a lot to say, it might be effective to offer that as a silent prayer rather than a letter.  For the person sending the message, we think sending too long a message as a first step can build an emotional attachment that is inappropriate given that you still don't know the other person.  For the person receiving, it can be overwhelming to receive too long a letter.  We believe it's better to start with a short message that has some personalized content noted based on the profile.  Of course, it's up to you.
Peter
Share this post with your friends
By Christian Filipina - Click to Visit And Add Us Into Your Circles