If you read the foreign embassy travel recommendations for Mindanao, you often see that it is recommended foreigners avoid travel to this Philippines Province.  For instance read Travel Warning U.S. DEPARTMENT OF STATE , Australian Government's Travel Advice on Central and Western Mindanao, and NZ Government's Philippine Travel Advice .  We actually agree with this, and indeed we recommend that in your first trips to the Philippines, you do not go to this province.  Once you have some experience in the Philippines, you may choose to go or not.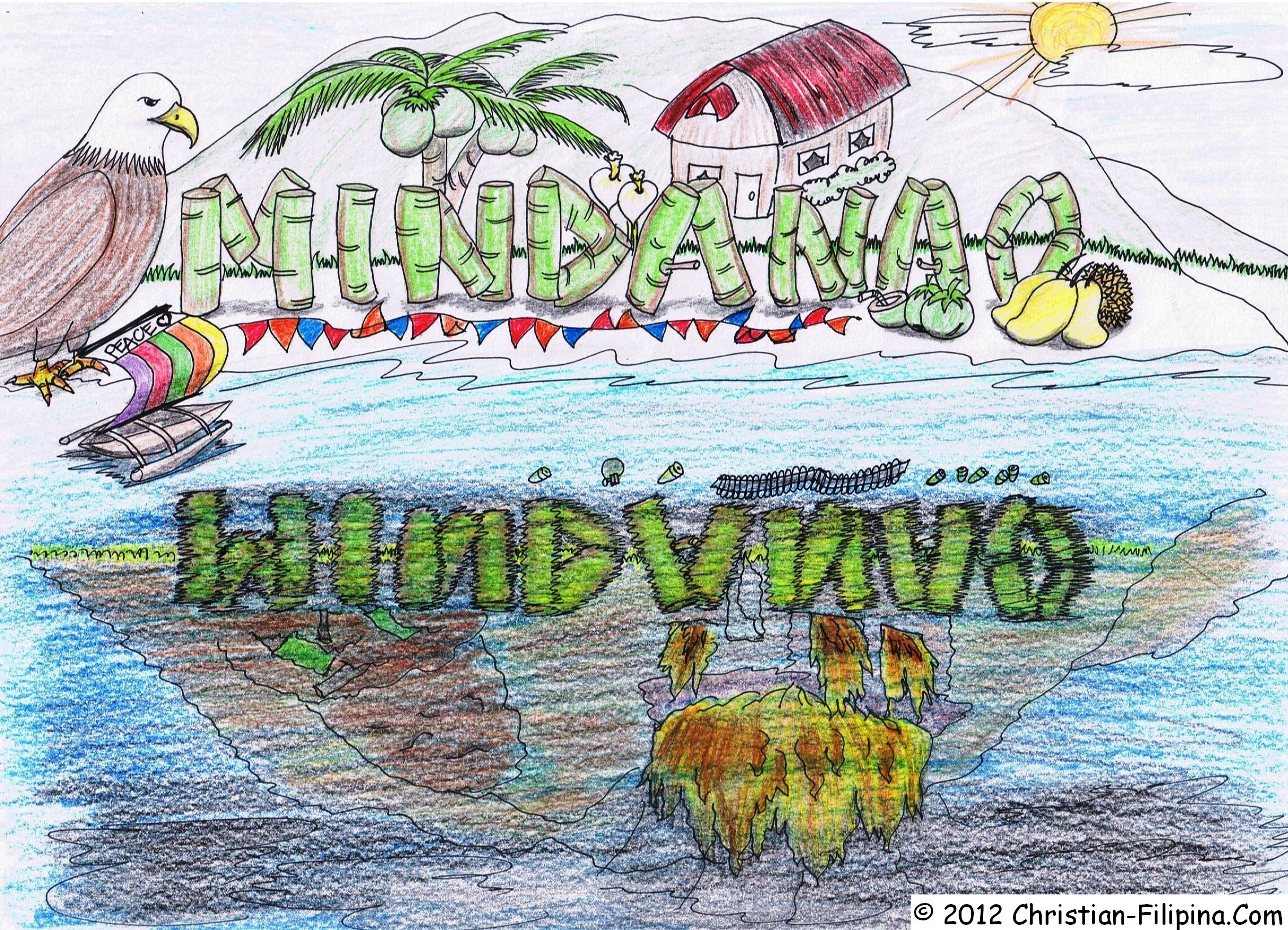 There are definitely some parts of Mindanao that are absolutely off limits to anyone who cherishes his life.  So research carefully and absolutely avoid those parts.   More than anything else, we actually are writing this article about Mindanao not to entice you to go there but just to inform you of what you will be missing.  There is nothing wrong with learning enough from the article.  In this case you don't actually need to go there yourself.  If you happen to meet someone from Mindanao on our site who you would like to meet in person , you can safely travel to Cebu and insist that she and a family member meet you there in Cebu in your first trip.
Why do we say that Mindanao is not a safe place for a first-time traveler?
Foreign nationals in particular should avoid the provinces in Autonomous Region of Muslim Mindanao (ARMM) namely Basilan, Lanao del Sur, Maguindanao, Sulu (stronghold of the Islamic insurgency group, Abu Sayyaf) and Tawi-Tawi. This is because of the risk of kidnapping, as well as the deadly firearms exchanges between the army and guerilla fighters.
What you might miss when you don't travel to Mindanao: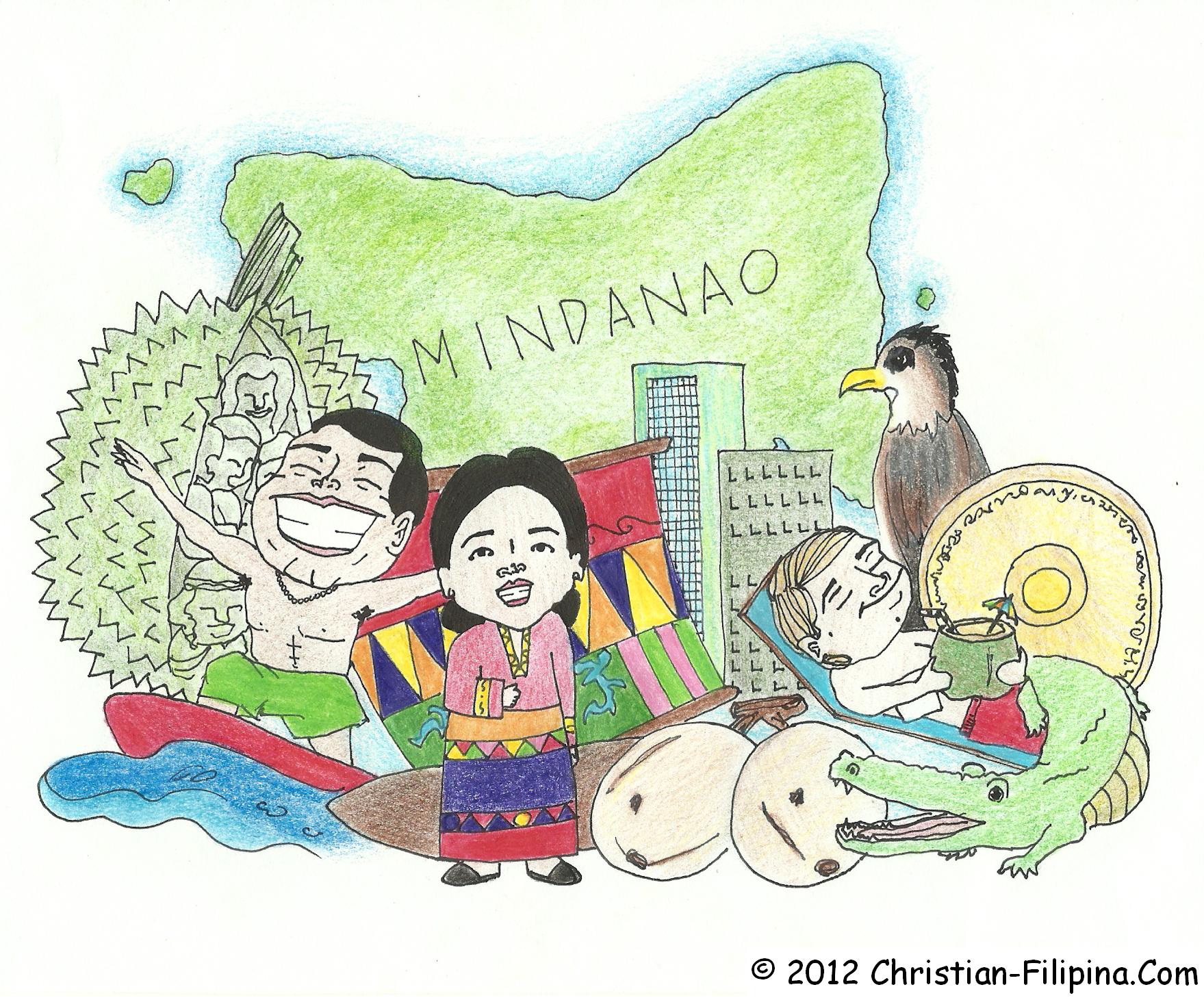 Tourist Destinations
Some parts of Mindanao do have regular foreign vacationers and pensioners.
1. Camiguin Island – It is known as the "island of fire" because of its seven volcanoes, of which Mt. Hibuk-Hibuk is the most active and famous. You can experience the exquisite cold and hot natural springs while in this natural paradise. You can eat their famous lanzones while you enjoy laying on their white beaches.
2. Siargao Island – Siargao is located in Surigao del Norte. It is the surfing capital of the Philippines.  It hosts an international surfing competition held every October. Its colossal waves is as tall as buildings since this surfing haven faces the Pacific Ocean and Philippine Deep. Cloud 9, as surfers call it, offers affordable accommodations and restaurants.
3. Hinatuan's Enchanted River – The unadulterated enchanting river is bluish in color with very clear and deep water. This river is the pride of Surigao del Sur. The local folks believe that this river is mysterious and that there are spirits guarding the river during the night. Surprisingly, no one has ever caught a fish there yet.
Fiestas and Festivals
Mindanao also exhibits a rich and diverse culture along with its colorful festivals.
1. Kaamulan – It is one of the authentic festivals in the Philippines that hails in the province of Bukidnon. Kaamulan is derived from the word "amul" which means "to gather".  It is a gathering of the people for a purpose. This festive annual celebration showcases the indigenous culture of the Bukidnon tribes parading on the streets of Malaybalay (the provincial capital).
2. Kadayawan Fiesta – It is said that the ethnic tribes living at the foot of the highest mountain in the Philippines, Mt. Apo, converged during a bountiful harvest to offer thanksgiving to their god "Manama." It is merrymaking for life, nature, culture, harvest and serenity of living. The cultural and heritage of Davao is commemorated during this festive event.
3. Lanzones Festival – Camiguin is a very beautiful place with so much to offer to tourists, and the Lanzones festival is one splendid occasion for tourists' attraction. Being the major source of livelihood in the island, Lanzones (a tropical fruit), is arrayed on the streets for thanksgiving for the year's harvest of their rich and sweet produce.
Local Delicacies
The mouth watering locally prepared foods will always make you want to come back to Mindanao.
1. Spanish Sardines – Aside from Zambo rolls or locally known as "lokot-lokot", Dipolog also caters the meaty combination of crab and lobster boiled in plain water. This sumptuous recipe is prepared with coconut milk, chili, and other spices as a sauce.
2. Turones de Mani – It is made of finely crushed peanuts overlaid with honey. This is usually wrapped in wafer (as an outer coating). This Turones de Mani can be bought in the "City of Golden Friendship" (Cagayan de Oro).
3. Binaki – Bukidnon does not  only have a vast plantation of pineapples; it also has a queer sounding delicacy called Binaki. It gives a rich taste of ground young corn mixed with milk and added with sugar. It is served in a fresh corn cob.
Share this post with your friends
By Christian Filipina - Click to Visit And Add Us Into Your Circles