Are you ready to travel to the Philippines? Here is some essential information on airlines, best times to visit, legal entry requirements, vaccination recommendations, and currency.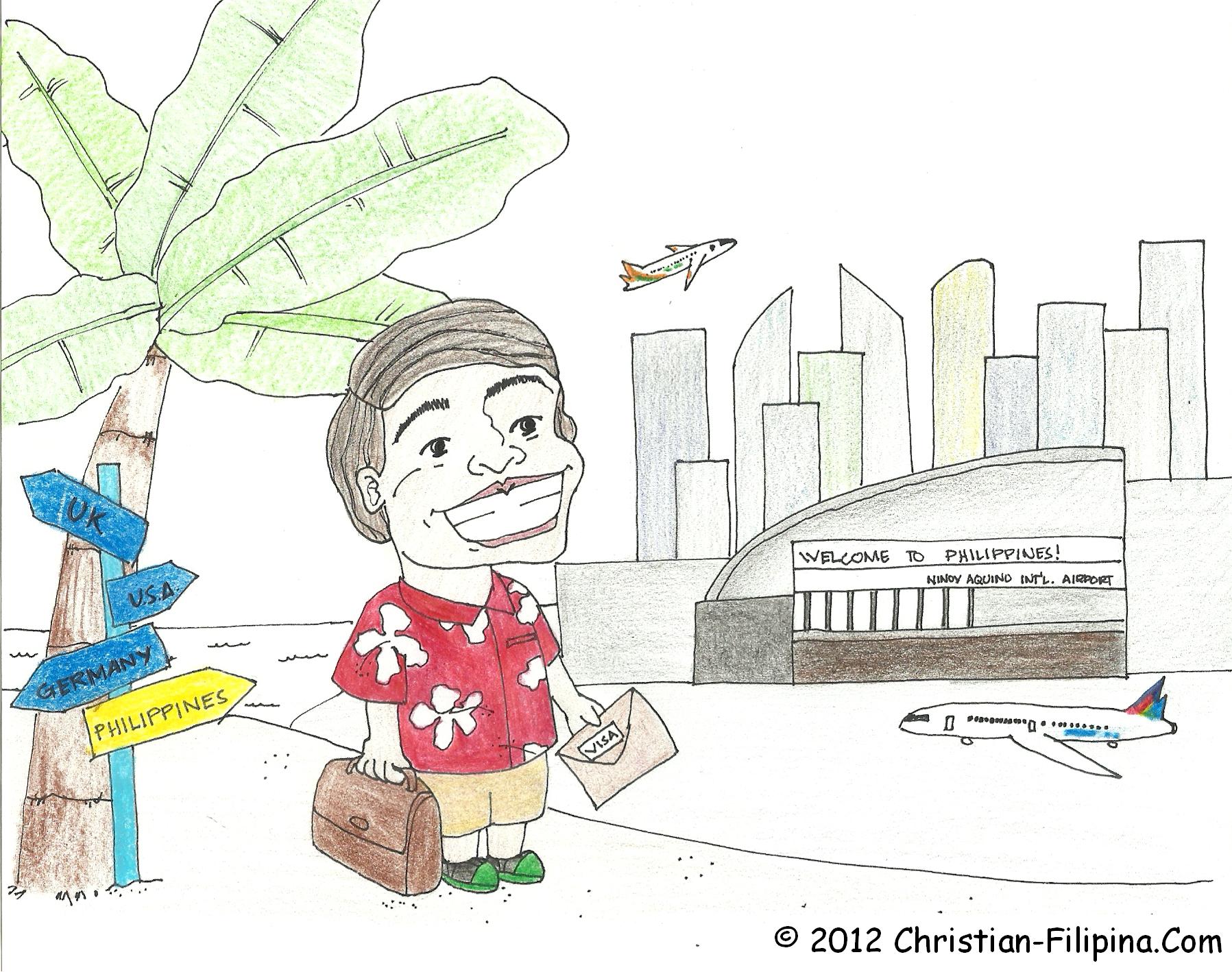 Airlines in the Philippines
Most major international air carrier networks fly into Manila, and many also fly directly into Cebu. In many cases, the easiest option if you need to travel to another city in the Philippines is to book a direct ticket via any online or in-person travel agent that includes both an international and domestic flight right to your destination. However, if you cannot locate a reasonably priced itinerary that includes a local flight, the following list provides direct links to the domestic flight providers in the Philippines, so that you can book your domestic flight directly.
Philippines based Airlines (Domestic and International):
Best Times to Go to the Philippines
Anytime is a good time to travel to the Philippines.  But the best time?
Consider November to February, for the Christmas season, and March to mid-May, for summer fun. It is during Christmas time that Filipino families gather to celebrate moments of merriment. Filipinos celebrate Christmas as early as September and as late as February.
Weather in the Philippines
March to mid-May is the best time to enjoy the tropical heat of summer in the Philippines. This is the best time to explore beaches, springs, falls, and resorts with your loved one.
The Philippines have only two seasons: rainy ("tag-ulan" in Tagalog) and sunny ("tag-araw" in Tagalog).  You'll be expecting typhoons and a very wet visit in the Philippines during the months of June through October; and a very hot and sunny trip during March through mid-May.
Passport and Visa Requirements
Most of our members can easily visit the Philippines with just a valid passport from their home country. But unless you have a visa or are already married to Filipina, make sure to have proof of a round-trip exit ticket. Here are the detailed requirements for foreign nationals from the United States, Canada, Australia, New Zealand, Papua New Guinea, and most other countries.
Entry Requirements
Passport valid for six months after departure
No visa is required if you'll stay in the Philippines for 21 days or less
Onward or return ticket
How to Get a Visa in the Philippines
Visas can be obtained on arrival if you would want to stay in the Philippines up to 59 days
If you would like to stay in the Philippines longer than 59 days, you have several choices:

Apply for a visa from the Philippines embassy/consulatein your country before you travel.

Requirements:

Duly accomplished Visa Application F.A. Form 2
Valid Passport
2 inch by 2 inch ID picture
Airline ticket (2 photocopies)
Proof of Financial Capacity

Latest bank statement
Latest income tax return
or latest payslip
or employment certificate indicating position & salary

Visa Application Fee for nationals from countries mentioned above (except New Zealand):

Single entry valid for three (3) months US$ 30.00
Multiple entry valid for six (6) months US$ 60.00
Multiple-entry valid for twelve (12) months US$ 90.00

Visa Application Fee for nationals from New Zealand

Multiple entry visa with validity of six (6) months NZ$ 84.00
Multiple entry with validity of twelve (12) months NZ$ 126.00

Enter the Philippines for a shorter stay, but go to the local Philippines immigration office every 2 months for an extension, up to 1 year.
Get married to a Filipina. When you enter the country with your Filipina wife, you automatically get 1 year balikbayan visa stamp for free at the airport each time you enter the country together. "Balikbayan" just means a Filipino citizen who is returning to the country with or without a family member.
Vaccine Recommendations
When you travel to the Philippines, you may be at risk for several vaccine-preventable diseases. These are the vaccine recommendations for the Philippines from the United States Centers for Disease Control:
Malaria Vaccine
Yellow Fever Vaccine
Measles, Mumps & Rubella (MMR) Vaccine
Diphtheria, Pertussis, & Tetanus (PPT)
Immune Globulin (IG) or Hepatitis A Vaccine
Hepatitis B Vaccine
Rabies Vaccine
Japanese Encephalitis Vaccine
Typhoid Fever Vaccine
Cholera Vaccine
Small Pox Vaccine
Polio immunization
You should discuss these vaccines with your doctor before going to the Philippines.
Currency
The currency used in the Philippines is the Philippine Peso, PHP (₱) It is sometimes called the "Piso". This currency is the Philippines' legal tender; most establishments only transact using this currency. The Philippine bills are:
PHP 1,000 – Blue
PHP 500   – Yellow
PHP 200   – Green
PHP 100  – Purple
PHP 50    – Red
PHP 20    – Orange
And the Philippine coins have the denominations of: PHP 10, PHP 5, PHP 1, PHP 0.25, PHP 0.10, PHP 0.05, and PHP 0.01. Philippine laws only allow the payment of coins with the denominations of PHP 10, PHP 5, and PHP 1 to not exceed PHP 1,000; and PHP 100 for coins with denominations of PHP 0.25, PHP 0.10, PHP 0.05, and PHP 0.01.
The easiest and smartest way to keep your money safe is in your home country bank account. Just bring a ATM card, and you can retrieve the money directly in Philippine Pesos.
Summary: Filipino People
Filipinos are considered to be one of the world's most hospitable people. When you go to the Philippines, you may anticipate people befriending you and trying to make your visit a comfortable and enjoyable one.
Share this post with your friends
By Christian Filipina - Click to Visit And Add Us Into Your Circles