Some people write to us suggesting that our site would be better if it were completely free, with unlimited messages permissible for any member, unlimited chatting, no restrictions on sending contact information.  We have considered this, and we believe that our site is much better with its current tiered membership structure.  If anything, we're more likely in the future to raise the fees for membership levels and eliminate our lowest one-week membership and possibly one-month membership level.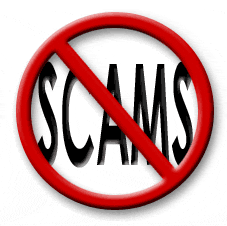 Our site is owned and run by two of us; we are a Fil-Am couple, and we currently live in Hawaii, USA.  When we started the site, we lived in the Philippines and were in the process of applying for a residency visa.  Every day, we personally read about two hundred membership applications and modified profiles and approve or reject them based on their content.  We also answers dozens of phone calls, emails, inquiries and abuse reports sent in through our feedback form.  We also read hundreds of queued messages in order to protect our members as much as possible from fraudulent users and ensure that our members are following the terms of service.  Although we are not available 24×7, we believe we offer unparalleled customer service.  We also have a toll-free number (800 578 1469) and receive calls from members on a regular basis with questions about their experience on the site.  And finally, we actively advertise the site using partners like google, yahoo, as well as affiliates, to help those individuals who can benefit from the site to find it.
If we did not have the revenue from membership fees, we would not be able to dedicate the time to maintaining our standards in our membership.  We would not be able to invest in new site features like the text/video/voice chat we developed.  We would not be able to offer a toll-free number or take the time to speak with our members.  We would not be able to pay for the dedicated server where our site is securely hosted in a top-tier data center in Los Angeles, California.
There are, of course, completely free dating sites on the internet, and you can visit them and try for yourself. One of the biggest free sites is dateinasia.com — go ahead and visit there.  You may find your match, and if so, we hope that it is a good match for you.  On the other hand, you may find yourself inundated with invitations for paid webcam sex chat, ladyboys (gays posing as women), Nigerian fraud artists, and con ladies from the Philippines who suddenly develop financial problems as soon as they meet you.  We welcome you to come back and join our site at any time if you prefer the calmer environment we maintain here where our membership has a much higher percentage of sincere, God-fearing ladies.
We do understand, of course, that not everyone has $19.99, $24.99, $49.99, or $79.99 to join our site.  For this reason, we do not require that every member upgrade their account.  Free level members are welcome to send two messages per 24-hour period and send 10 winks per 24-hour period.  And if one member upgrades his or her account, he or she can send and receive contact information from any other member. It is not necessary for both members to upgrade.
We also offer our members the opportunity to upgrade for free by helping us to spread the message about our site.  If you have a suggestion about how to spread the word, just let us know, and we'll consider whether that feels like an appropriate trade in exchange for an upgraded membership.  Or you can create a video about our site and post it to youtube.  Here's an example video posted to youtube from one of our members who is sharing the message about Christian Filipina in video form.
Share this post with your friends
By Christian Filipina - Click to Visit And Add Us Into Your Circles